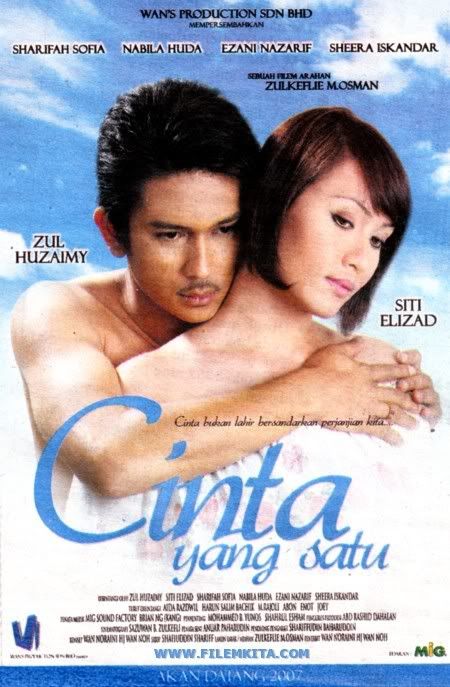 Balik cuti baru2 ni..dlm bosan2 ak tgok movy Cinta Yang Satu..

its don't have a happy ending...so the movy didn't end...

ntah la...yg sure ak nangis sedih giler2 cerita tu..,,.

milah sgt2 la heart broken...

she is used and dy xsedar or she let it sbb dy suka sgt n wi...

since skola dy ska wi...two times wi broke her heart...

wi is a lelaki...dy nye awek, zulaikha...zu ni study kat obesi...

wi ckp kat zu..dy lelaki, dy lonely bila zu xde..

dy syg giler2 kat zu..dorg de sejarah 5 tahun kapel since sekola...

bagi wi, milah ni cume angin lalu je.,..

milah ni PART TIME LOVER dy je...

for him milah come to test his love for zu..
wi xnk hanyut n dy choose zu instead of milah...

He even said..if milah is so good or better that zu, he wouldn't go sulking and choosing zu instead of jamilah..

Pengajarannya di sini,

sesapa yg dah de steady or special one...klu dtg yg lain ni.,..anggap la tu ujian, angin lalu je...

for sesape yg nk amik someone`s steady one, pikir2 la..that particular lonelynier or person, just want to use u..sebab Cinta Yang Satu...

dah korg kapel bertahun2..jgn la hurt org yg korg kapel n the admirer by giving fake hope...