Monday, February 21, 2011
-..-..—its hard to say..i miss us..me and u are no longer called as us or we..
i am speechless..u left me speechless...i leave u speechless...we both speechless
Tuesday, February 15, 2011

a lot of things happened and change lately..
i am hurt badly..
cant even stand a single day without crying..



i can say it a kind of agony..
but AGONY is just to bad to describe the torment


this excruciation has brought me somehow to weeks of crying..
while driving..and even after parking my car..at home when i was alone..
after stopping the car engine..
it took me 3 min to give a break and crying myself out
it is not a self pity..
but it is pain
painful
really painful


that make me feel like nk guling2 atas jalan..heks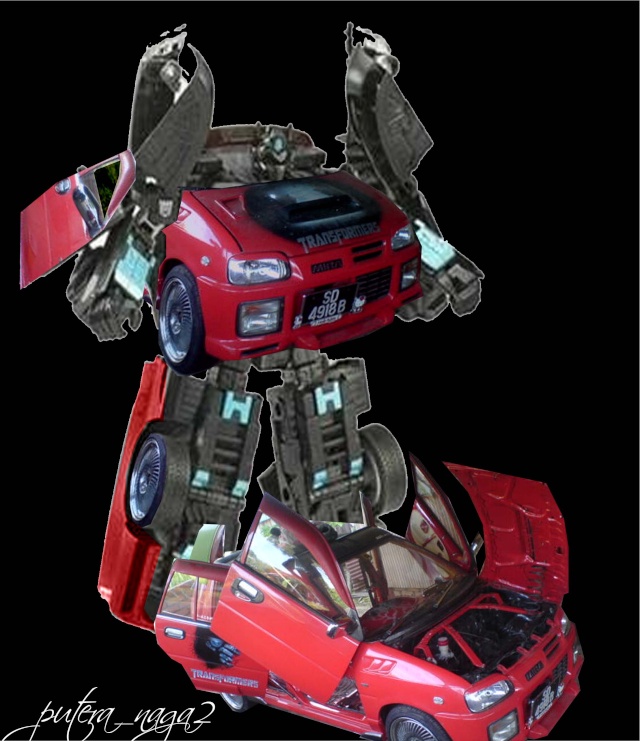 well, anyway..i took my car from workshop
850ringgit..nk pitam ok
ij paid it already but then i payback to him..
cos i feel not comfortable letting him paying all of the bilL
then using my mom`s money and mine a bit..i give him 600
My bestie aka besfren forever, came over from Jitra
She is studying in JCU, queensland, aussie
she is doing medicine too
1st year freshiee..,..hehhee
miss her damn much
she brings back all the laughters that lost in my crucifixion
she is my bestfren when i was in mrsm
never found someone like her
a girl who is so honest with me
a person who i can bitch about
who can bitch me back
i only allow her to mencarut2 at me
others,..not so2 la..
even a fren say `weh` pon i already feel embittered
i love her so much
5 days together seem to be really short
full of joke
she dislike ij so much..hahaha
even dare to curse about ij in front of me
hehehe..jebon kan fathul ni
we went to sunway.SHOPPING..
even timesquare
we went to KAMAL eventhough both of us dont know where on the earth it is
as luck would have it, we found SYARIKAT KAMAL
hehe..fathul pon beli la buku2 medik dy
ak tgok2 stetoscope
tp kedekutnye pasal..yg harga 40rggt pon xbeli
malas nk beli..haha
tp ak rasa nk beli yg ade button tedi bear..mcm kiut je..hehe
satg p spital..patient igt ak doktot main2 pulak..kih3x
selagi ak xmasuk pektikel kt spital..selagi tu ak xbeli..haha
nk beli pon beli yg murah je..syg duet..haha
tp duet beli baju bole pulak,..hehe
keji kan..
FATHUL ISLAM,,...IF ONLY U READ MY BLOG..
I WANT TO SAY THAT U CHANGE MY SORROWFUL DAYS INTO BLISSFULL DAYS
..i am just a bestfren who is fully happy happy and feel contented with u by myside..
meeting u reminds me who i am..
how much i love u and all the moment we had together
u r my besfren forever..hehe
we start talking about how diligent, and high spirited both us of studying so hard to get straight A`s in spm
yes..seriuosly..
we study together troughout the year of taking spm..
when i asleep she will awaken me..so do i
we tried to imagine ourself taking degree together..
it must be a lot of glory and fun
she bring the best in me..and same goes to me..
but..destiny has brought us apart..i have learn to live without her..
i will study hard so i can be her colleague then..hehe
well she gain weight..i noticed it and start calling her gumuk..haha
padahal i am fat too now..OBESITY PROBLEM
hope both of us to have this kind of body..haha
nk kena tukar cita2..nk jadi model la..
klu aim jd model..sure kna kurus..n usaha jd kurus.,..kah3x
ak aim nk jd sebesar pompuan dlm gbr ni..cantik kan..kurus,,.tgi..hot
bfr berpisah..we make a promise..of reducing weight...
next year when we meet again..i want to be thin back like the old time
she also want to be thin
`org lain makin besar,jaga badan n makin kurus, knapa kita berdua makin besar, makin gemuk.`
hehe..sebab kita suka makan n ade duet kot..tu lak jwpn ak.heheh
now..since she has go back to bandar darulaman..
i start really miss her.
start being lonely..and sorrow..and crying..
hope to meet her again in klia this 21februari
she is taking off back to aussie..
neway..ak nk rumah mcm ni bole??tuan rumah ni nama mira jugak
sm mcm nama ak..heks..