modus operandi yg sma...makan kat restoran depan umah ak n park kat laman umah ak..nmpak anak2 kucing ak berlari anak kucing..then curi..

Mak: Haram ni curi kucing org...Jahil tatau hukum sguh.
Ak: Mmg jahat..mkn sudah r.,..ni balas kucing org..amik hat elok skali pulak.
Mak: Mmg ak xhalal kucing ak...biaq Tuhan balas. Dah kita sayang..suka hati curi...ish ce.... sguh
Ak: 2 ekoq dah depa curi..
Mak: tu la..klu mintak mmg kita xbagi pon.
Ak: depa pikiaq senang ja terus curi.
Mak: Rasanya depa masa pusing keta..nmpak n lampu keta..amik dah belek2 jantan.
actually a few months ago..anak kucing ku..Oren, jantina jantan ok..gemuk..bulu gebu./kiut kena curi..ni pon sma la..ciri2 kucing yg sama..gemuk sekali..jantan..kiut..kena curi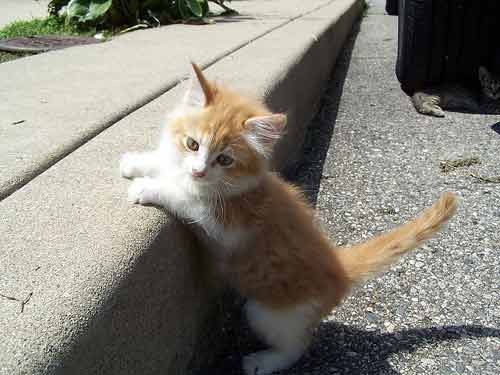 PLS la weyh..bnyk lagi kucing terbiar yang xdak tuan..xdak makanan..tolong la amik kucing2 tu..ak pon amik kcing kat pasr borong mak dorg, Cindy.
this is how sizuka look
Cindy demam then..kena hawaq..bawak p klinik..tambah air..bg vit n antibiotik..
ni lak mcm na rupa Oren..oren got short tail
p/s: di klinik ak baca iklan utk animal rite. dont breed or buy cat while there more (kucing terbiar / xbertuan ) that need you to care...ni utk animal rite ok...
ubt perancang kucing: RM10 utk 1 suntikan( 3-4 bulan)
pil ade..mkn once a week..bpe ntah..ak nk amik utk cindy..she need to stop give birth..dy da kurus sgt..